Indiana Hunting Preserve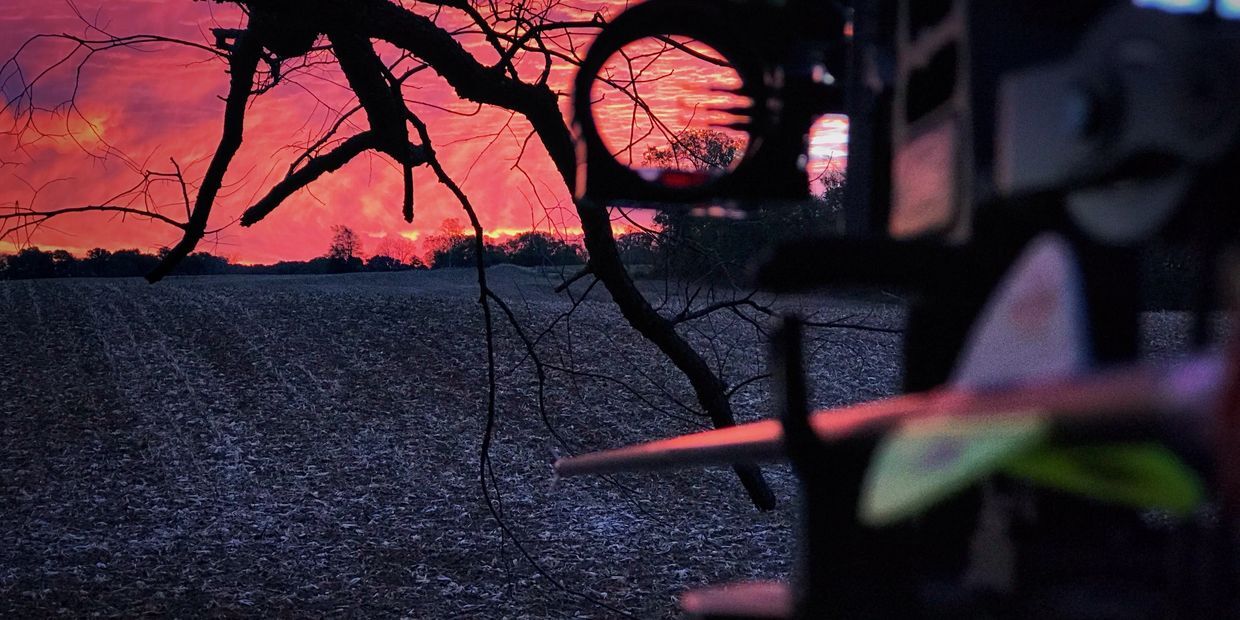 Hunting on an Indiana Hunting Preserve
Whitetail Hunting on our reserve in Indiana
Looking for the whitetail deer hunt of a lifetime?  You are in the right place.  At Midwest Woodlots our hunting guides spend time on the preserve scouting, patterning and doing what it takes to put you in the right place so you  get an opportunity to take one of the big boys.  Guided whitetail hunting on an Indiana preserve is a truly unique experience and why so many of our clients come back year after year.   Check out our gallery of customer's success stories or to view our hunting packages, click the orange button to the right.  If you've never been on a guided whitetail adventure on an Indiana hunting preserve, keep reading below for more information.  What are you waiting for?   Contact us today! We look forward to talking with you.
Our Hunting Packages
From archery to gun hunts, our guided whitetail trips on our Indiana hunting preserve are sure to provide the experience you are looking for and a trophy, worthy of hanging on your wall.
Hunting Options
Whitetail hunters all have one thing in common, they love the outdoors and want to see the population flourish. Every hunter knows what weapon they like and can perform with. On an Indiana hunting preserve, hunters can choose what weapon they would like to use. If you're a bowhunter, bring your bow. If you're a muzzleloader hunter, bring your muzzleloader. There are a lot of hunting options at Midwest Woodlots.
Benefit to the Animals
Living on an Indiana hunting preserve is a benefit to the animals. Animals have easy access to food plots, providing them with exceptional nutrition and beneficial mineral. Also, multiple clean water sources are maintained on a hunting preserve. Preserve owners pride themselves on maintaining superior genetics, to ensure a large and healthy population when it comes to hunting season.
Guides
Being accompanied by a knowledgeable hunting guide is bound to make your hunt more successful. When you spend as much time on Indiana hunting preserves as we do, you pick up on behavior patterns. Having someone in the blind that can predict the game can be a huge benefit to you. Also, guides know and enforce the compliance of all hunting laws, which protects wildlife populations.
Genetics
Hunting on an Indiana Preserve increases your chances of seeing your dream trophy buck. Out in the wild, there is no control over whitetail's genetics. Indiana preserves make sure the populations' genetics are studied and maintained. This takes years of selective and careful breeding to offer you the chance to hunt a monster whitetail that you would never see in the wild.
Surplus of Species
There are lots of hunting preserves in Indiana that supply hunters' opportunities on different species of game. Whether you are looking to hunt small game or large game, there is a hunting preserve out there. Specifically, Midwest Woodlots offers whitetail and turkey hunts. While these species are being hunted, they are also being protected and cared for by the owners of the preserve. Indiana hunting preserves help the quality of the wildlife population excel.
Conservation
Animal preserves assist in the conservation and restoration of animal populations. Game preserves like Midwest Woodlots help to conserve populations of hunted species, like whitetails. Protection is a key part of conservation as well. Preserve owners maintain healthy game by supplying food sources with enriched vitamins and minerals. Also, a safe place to live is provided on hunting preserves, keeping more healthy deer alive.
RULES AND REGULATIONS OF A HUNTING PRESERVE
Indiana Hunting Preserve – Midwest Woodlots
At Midwest Woodlots, we believe it is very important to follow all state laws when hunting. All hunts take place during the appropriate season, based on game species and equipment. When you come to hunt at Midwest Whitetails, you need to bring the appropriate weapon and license for your hunt. You will only be allowed to harvest if you have the correct license. All Indiana state residents need an Indiana hunting license. If you are coming from out of state, you need to purchase a non-resident license.
Deer Hunting Seasons in 2021-2022:
Reduction Zone: Sept. 15, 2021-Jan. 31, 2022 (where open)
Youth Season: Sept. 25-26, 2021
Archery: Oct. 1, 2021-Jan. 2, 2022
Firearm: Nov. 13-28, 2021
Muzzleloader: Dec. 4-19, 2021
Special Antlerless: Closed
Turkey Hunting Seasons in 2021-2022:
Fall archery (including crossbows): Oct. 1-31, 2021 and Dec. 4, 2021 – Jan. 2, 2022
Fall firearms: Oct. 20-31, 2021
Spring: April 27 – May 15, 2022
*Visit the Indiana DNR's website (https://www.in.gov/dnr/) to find the most updated information. *