Our Hunting Guides
OUR GUIDES – DECADES OF EXPERIENCE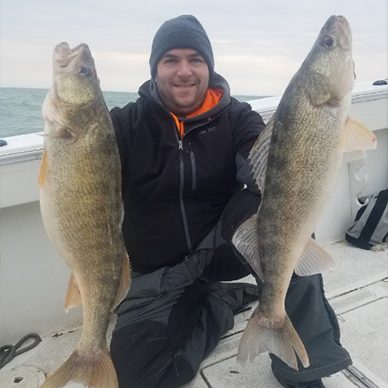 CAPTAIN DAVE
Captain Dave Borzeniatow is our property manager and friend. Dave is in command of staying on top of things on the free-range. He owns fastsactioncharters.com a walleye charter service out of Port Clinton, OH.
Captain Dave of Fast action charters on Lake Erie is a top notch charter service. I have fished with Dave for several years now and I impressed at his ability to adjust from dad to day right out of the box every morning. His vessel is equipped with the tools that provide modern technology to insure your trip's success. Everything you'll need is on the boat. Bring a cooler to take your fish home or there are local fish cleaners that will clean while you watch. Port Clinton offers a variety of things to do for you and your family to go enjoy while you not on the boat.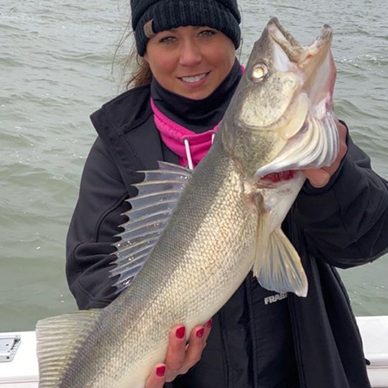 Lisa Velliquette
Lisa Velliquette is not only a guide in the fall for Midwest Woodlots she has her Captains Licencse for guiding on the Great Lake mainly Erie and also works full time for the hospital in Toledo Ohio.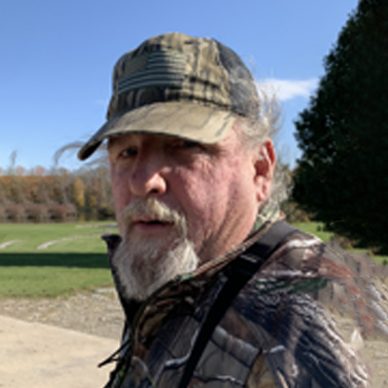 Mark "Hawkeye" Gilbert
Mark Gilbert or "Hawkeye" as we know him is a recently retired old fart that is a gem to have at camp. Hawkeye hunted with us for years and now that he is finally retired he comes and helps us out in the fall.
THE DREAM TEAM – Captain Dave, Ken, Steve, Tucker